Ole Miss Football: Grove Grinder, Watchlists, Wishlists and other Cool Stuff
Ole Miss football fans are sitting on the cusp of what will be a season to remember and Grove Grinder knows exactly what it will take to make it happen.
This Grove Grinder is for every Rebels fan sitting, waiting, and squirming for the 2020 Ole Miss football season to begin. Waiting for this season to begin is no different than any other season. As Rebels fans, we all know the anticipation we have as we look forward to a new season in hopes of this could be the year we find success. However, 2020 has been a messed up year for college sports because of COVID-19.
While we have worried and wondered if the 2020 college football season would even happen, it now seems as though it will. The SEC announced Thursday it would choose to go with the 10-game All-SEC schedule. And so now we just have to wait to see what the 2020 season will actually look like. At least there will be SEC football this fall, beginning September 26th. Hopefully.
Besides having a totally new staff at Ole Miss at this point, we really have no idea what a modified schedule could look like. Soon we will be more sure of what to expect from the unexpected and keep hopes for a great 2020 college football season. For now, this Grove Grinder is dedicated to having a memorable season and what it will take to make it happen.
The Wishlist
"This will be the year!", they all said. It's true. There is not a single Ole Miss Rebels fan who hasn't declared a championship season. I've done it! Not ashamed to say it either no matter how stupid I looked to my friends at the end of the season. Shoot I love Ole Miss football and my dad's name was even Homer.
Doc loved the Rebels and would always talk about the legendary players whom he had watched over the years. Of course, Doc had witnessed the entire Vaught era and had certainly seen some great Ole Miss football in his day as a fan.
The day Johnny Vaught officially retired I can remember Doc saying, "Ole Miss just lost the greatest coach they will ever have!" Over the years that passed, we watched together as coach after coach after coach came and went.
We survived them all and watched Ole Miss have some terrible seasons. We also watched as some really good coaches who came and went as did the glimmer of hope they gave us and other Rebels fans. There were the Brewer years, the Tubby years, the Cutt years, the Nutt years, and then the Freeze years. They were all very good coaches yet there never has been another Vaught and there may never be. At least we have hope of something to believe in.
Please Don't Blame Me
In December of 2019, Lane Kiffin was hired as the new head coach in Oxford and despite some opinions, it was an excellent hire by new AD Keith Carter. When Houston Nutt was gone, I myself secretly wished for one of two coaches to reside in Oxford. It didn't happen then. When Hugh Freeze was hired I had continued to wish for one of two coaches but it didn't happen.
And, then the debacle began and Matt Luke took over which I was okay with. After Luke was relieved of his duties I began to wish again for one of the same two coaches and it finally happened. Lane Kiffin was finally the head coach I had wished for. The second coach on my list would soon be hired by Mississippi State. Please don't blame me for any of this, I was just wishing. More on other wishes later.
What We Will Watch
So here we are and we have to wonder to watch just what might make this season special besides almost not having it? COVID-19 is allowing us to finally have a 2020 Ole Miss football season and it won't quite be business as usual. So please allow Grove Grinder to help make the most of it.
We have seen a 'new norm' for college athletics since the beginning of the pandemic. The NCAA and P5 conferences know the beast of college football can't die. So we are having a 10-game All-SEC season as the other conferences are as well. So what does it mean for Rebels fans? It means everything. Everything we thought could be special will be special this season!
Could the 2020 script really be written any better? Yes, we are very lucky to be having a 2020 college football season. However, we all have to go back to the facts. We have one of the best head coaches in the nation. When the Lane Train rolled into Oxford along came wins. He's good and he has learned what not to do and how to do everything else right.
Lane Kiffin deserves to have the season of dreams and it could begin this season. Kiffin knows he is loaded on the offensive side of the ball and will utilize the talent the Rebels roster has to offer. That's what makes him a genius if our new Co-DCs can make things happen on the other side. The talent is there on both sides of the ball.
Really Watching This
Yes, the talent really is there for the Rebels and it has been showing up in the national preseason awards watchlist. OHT has looked at the Rebels on national watchlists that have come out so far and it is very obvious there is a major focus on this 2020 Ole Miss football team. So far there have been five Rebels selected to six watchlists. This is where it gets interesting.
The Rebels also have, for the most part, the returning No.1 2019 SEC rushing offense. This means a lot for this season. Of course, there was John Rhys Plumlee who blew every freshman ever out of the water last season. However, we also have to look at Jerrion Ealy who has made the Doak Walker and Hornung Award watchlists.
Besides Ealy, the other four Rebels to land on preseason paper include WR Elijah Moore for the Biletnikoff, P Mac Brown for the Weurffel, Temple transfer Kenny Yeboah, and then LB Lakia Henry who drew his selection for the famed Butkus Award which annually recognizes the nations best college linebacker. There will be more selections coming.
So yes, there is real talent there. If you don't believe it then go look at the rest of the Rebels roster and make your own comparisons. Ole Miss has other Rebels who will likely make watchlists between now and the season opener. Of course, then there is the depth of the roster and most positions are loaded. Just get ready for a very surprising season.
And Then More Wishes
The summer of 2020 will be one to remember though many of us may choose to forget. We won't forget. This summer was a summer of loss for many of us although not all of us. Some of us did what we always do and just survived while others of us took advantage of this time. We were a multitude of emotions but we still treasure the little things like time with the family and quiet moments deep in thought.
Not all of our situations may have been the same but I do know I thought about the scenario of a genie in a bottle and being granted three wishes. No, college football was not in my Top 3. If I had a three-wish scenario given the current situation I couldn't ask for much more than I personally have. Not everybody has been as fortunate over the past few months. I've been blessed, I have a nice home, a full plate, and a woman who loves me. The greatest being a very strong woman who loves me.
What would I wish for? Oh, the same as most of you reading this. I would wish for a resolute end to the COVID pandemic, the differences we have between us on social issues and that everybody could, should, would, can, and will have what I have. Then you'll know what happiness really is. Okay, maybe a 2020 Ole Miss football season had a little to do with it too.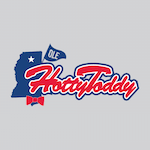 Want your voice heard? Join the Ole Hotty Toddy team!
Write for us!
So here we go! The 2020 Ole Miss football season will soon be upon us despite being a little further away than most of us initially hoped. One thing we can be sure of is we all have watch and wish lists. Be sure not to confuse the two when it comes to what really matters most. Please be safe and as always, Hotty Toddy!