Ole Miss Basketball: Rebels hoops drop home game to Wichita State
Coach Kermit Davis and Ole Miss basketball were back in action Saturday night at home against Wichita State but came up short against the Shockers.
Coach Kermit Davis and Ole Miss basketball (5-3, 0-1) hosted the Wichita State (6-2, 2-0) Saturday night in Oxford at The Pavilion in what fans expected to be a battle. Despite playing much better than their last outing against Alabama, capitalizing on Shocker turnovers, and Devontae Shuler hitting a career-high six three-pointers the Rebels came up short.
The Rebels got off to a rough start and battled throughout the first half to take a 41-39 lead into the locker room at the break. At one point the Rebels led by as many as 7 points. However, the Shockers, behind Tyson Ettiene, outscored the Rebels 44-38 in the second half to pick up the 83-79 road win. OHT looks at the Rebels' home loss by the numbers.
By The Numbers
Ole Miss basketball as a team shot just .424 from the field while Wichita State shot .520 from inside the arc. From beyond the arc, the Rebels shot .346 while the Shockers shot .450 from 3-point range.
The Rebels shot .700 from the free-throw line compared to the Shockers shooting .846 from the charity stripe.
The Rebels turned the ball over 9 times while forcing 16 Shockers turnovers. The Rebels had 9 steals and 1 blocked shot compared to Wichita State who had 2 steals and 1 blocked shot.
Leading all Rebels on the court was senior Devontae Shuler who had 20 points, 3 rebounds, and 3 steals. Behind Shuler was junior KJ Buffen who had 18 points, 6 rebounds, and 2 steals.
Sophomore Luis Rodriguez added 13 points, 3 boards, and a career-high 4 steals. Graduate transfer Romello White had 11 points, 7 rebounds, and 1 block. Junior Jarkel Joiner had 8 points and 2 rebounds while freshman Matthew Murrell added 7 points. Rounding out the scoring for the Rebels was Robert Allen with 2 points and 1 rebound.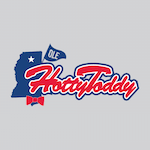 Want your voice heard? Join the Ole Hotty Toddy team!
Write for us!
Coach Kermit Davis and the Rebels have some work to do. Ole Miss basketball will be back in action Wednesday evening when they face off against the Auburn Tigers (6-4, 0-2) in Oxford at The Pavilion. Please be sure to check back here or follow OHT on Facebook and Twitter for more Ole Miss basketball news. Stay safe and Hotty Toddy!