Ole Miss Baseball: Grove Grinder, Here is to a good spring for sports
After a rough year because of Covid-19, Rebels fans are ready for some good spring sports and with Ole Miss baseball they may just get their wish.
Ole Miss baseball is getting ready to bust open this spring. After a 2020 season that was cut short due to Covid-19, everybody is ready for baseball season. Coach Mike Bianco and the Rebels were poised to be a team to be reckoned with and could have made a championship run in 2020. Now, in 2021 there is hope they will be just as good as last season.
Yes, 2020 was a rough year for athletes and fans. Regardless of the age level, there were athletes who suffered. It's not easy for an athlete to prepare for a season and not be able to play. It's not easy for the fans either. Hopes get high and then it all comes to an end in the blink of an eye. Of course, we have to have hope that 2021 will be better. The athletes and fans are ready.
It Wasn't All Bad
2020 was pretty much a dud of a year. However, it wasn't all bad. There was Ole Miss football with a new head coach in Lane Kiffin and a surprising 2020 season even though it was a 10-game All-SEC schedule. The Rebels played well and were able to finish at .500 which was far better than many college football pundits predicted.
The Rebels also picked up an Outback Bowl Championship and then closed out the 2021 Ole Miss recruiting class ranked No.18 in the nation according to 247Sports. There is no doubt in Rebels fan's minds that the future is bright on the gridiron and coach Kiffin has brought a fire to a once-great football program.
Then There Are Hoops
The 2020-21 Ole Miss basketball season hasn't exactly been what many Ole Miss fans hoped for. Yet it has been exciting. The Rebels are now (10-8, 5-6) which isn't what was expected. However, coach Kermit Davis and the Rebels had a great week. First, the Rebels took down No.10 Tennessee 52-50 at home. Then the Rebels followed it up with a 86-84 road win at Auburn. Maybe the Rebels have finally found the offense they've been lacking this season.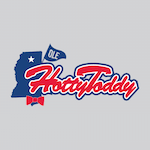 Want your voice heard? Join the Ole Hotty Toddy team!
Write for us!
So now Ole Miss fans await what comes this spring. Naturally, we want to see success from spring sports. However, the future for sports, in general, is good for Ole Miss and Oxford. Please be sure to check back here or follow us on Facebook and Twitter for the latest Ole Miss Rebels news and updates. As always, stay safe and Hotty Toddy!