Ole Miss Basketball: Rebels fall on the road at Vandy
Coach Kermit Davis and Ole Miss basketball were back in action Saturday afternoon as they faced off against the Vanderbilt Commodores in Nashville.
Coach Kermit Davis and Ole Miss basketball (13-10, 8-8) had another huge win over No.24 Missouri Tuesday night in Columbia. The 60-53 victory gave the Rebels a season sweep over Missouri and helped to continue to make their case for an NCAA Tournament berth. The Commodores of Vanderbilt (7-13, 3-11) entered the Saturday matchup coming off a 70-58 home loss to No.25 Tennessee.
With just three games left in the regular season, the Rebels needed a win in their last SEC road matchup of the 2020-21 Ole Miss basketball season. However, the Rebels ran into a hot-shooting Vandy team who controlled their home court. The Rebels were down 34-32 at the break and they were outscored 41-38 in the second-half giving Vandy the 75-70 win. OHT looks at the Rebels' loss by the numbers.
By The Numbers
As a team, the Rebels shot 25 of 57 or 43.9% from the field compared to the Dores who hit 26 of 49 or 53.1% of their shots from inside the arc. From beyond the arc, the Rebels shot just 4 of 13 or 30.8% while Vandy shot 11 of 23 or 48.3% from the three-point line. From the free-throw line, the Rebels made 16 of 26 or 61.5% of their shots. Vandy hit 12 of 18 or 66.7% of their shots from the charity stripe.
Ole Miss outrebounded Vandy 33-30 and had 12 second-chance points off of 13 offensive boards in the game. Vandy had just 4 second-chance points off of 6 offensive rebounds. The Rebels forced 12 Vandy turnovers while committing just 9 of their own. The Rebels scored 15 points off Vandy takeaways while Vandy scored 10 points off Ole Miss turnovers. The Rebels bench accounted for just 4 points while the Dores bench scored a whopping 39 points.
Despite having 4 starters score in double-digits for the second consecutive game the Rebels came up short. Leading all Rebels in scoring was Devontae Shuler who had 25 points. Shuler also had 1 steal, 2 assists, and 3 rebounds. Romello White added 17 points with 3 blocked shots and 8 boards.
Jarkel Joiner and KJ Buffen each finished with 10 points. Joiner also added 1 steal, 2 assists, and 4 rebounds. Buffen had 1 steal, 1 blocked shot, 2 assists, and 5 rebounds. The last Rebels starter, Luis Rodriguez finished with 4 points, 1 assist, and 6 rebounds. Off the bench, Matthew Murrell and Austin Crowley each added 2 points. Austin Crowley and 1 steal and 2 rebounds while Murrell had 1 rebound. Robert Allen had no points but had 1 steal and 1 assist off the bench.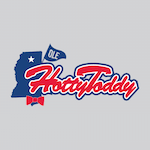 Want your voice heard? Join the Ole Hotty Toddy team!
Write for us!
Coach Kermit Davis and Ole Miss basketball will be back in action on Tuesday night as they host the Kentucky Wildcats.