Ole Miss Football: Grove Grinder, September Means College Football
Ole Miss football fans are ready to see coach Lane Kiffin and the 2020 Rebels in action and with the month of September here we know it is time for college football.
It's been a long tough summer as Ole Miss football fans waited to see if and when there would be a 2020 college football season. The COVID-19 pandemic affected just about every aspect of our lives as the virus and panic spread and created what will now become our 'new normal'. Things we had become used to in the past may never be the same again.
It began for Ole Miss fans when the 2020 college baseball season was canceled after a great start by the Rebels. Then the whole nation was forced to wait and see if there would be a college football season. While there was specific protocol put in place we were never really sure about the possibility of a football season until we finally began to see kickoffs actually happen. Now we have hope in September.
September Brings Hope
While we began to have some hope of a 2020 Ole Miss football season, there was still worry among the masses. Of course, much of the worry existed as a result of the cancelation of football season by a number of conferences, two of which were the Power-5 members of the Big10 and Pac-12.
It was expected by many there would be a complete fall cancelation or even a spring college football season. OHT took a hard look at the possibility of there being one of these scenarios and then the NCAA and many conferences began to consider the possibility of playing an in-conference only season.
So Here We Are
It was indeed announced there would be a fall college football season which, in essence, many of us had looked forward to and needed because of the nature of the COVID-19 pandemic and all that ensued as a result. Now it is finally here! Sure, there are problems with the logistics as OHT noted. However, we have college football and a 2020 Ole Miss football season.
Despite the executive mandates ordered by Mississippi governor Tate Reeves on attendance and social distancing for all organized sporting events, we will finally have what all Rebels have waited and hoped for. On September 26th Ole Miss will host the No.8 ranked Florida Gators and face Dan Mullins, the former head coach of instate and SEC rival Miss State. Of course, this will be a huge game for coach Lane Kiffin and the new 2020 Ole Miss Rebels.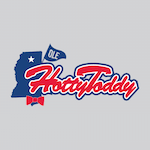 Want your voice heard? Join the Ole Hotty Toddy team!
Write for us!
So the 2020 Ole Miss football season is just around the corner and Rebels are ready to see what we what they have waited for. When the kickoff begins against the Gators we will have a very good look at what is in store. Please be sure to stay tuned for more Rebels info, news, and updates from OHT over the next two weeks. This will prove the resilience of college football and our own Ole Miss Rebels. Stay safe and Hotty Toddy!